Non asbestos flat gaskets
Non asbestos flat gaskets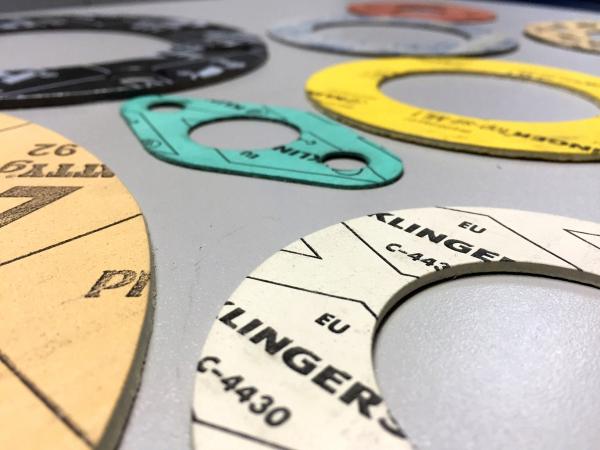 The industry produces through the exchange of fluids such as water, air, gases, oils and lubricants, fuel, steam, chemicals, etc. And these in turn need the help of pumps and valves that propel it through different circuits, either in order to manufacture a product, feeding a boiler, perform work, etc. Throughout this industrial process there are hundreds of points through which fluids tend to escape out of the way. The seals are to prevent these leaks and preserve the environment from contamination which in turn has a major economic impact.
Static sealing joints, better known as flat gaskets, are necessary when the sealing element is not subjected to any kind of friction or movement relative to the other part of the equipment. The choice of material it will depend on operating conditions such as pressure, temperature and fluid.
Coestan is a national leader in the manufacture of non asbestos and graphite gaskets. We manufacture our products based on international standards, as well as adapting to all designs of our customers. As manufacturers, our fast service is higher and our prices are more competitive than other companies in the market. We offer technical advice of the best sealing solution to a specific critical service.
We work with historical prestige brands like Klinger ®, Garlock ®, Belpa ®; as well as other existing on the market, always with quality as the main characteristic signatures. You can download the technical data sheets of the different materials in our Technical Area page.
We have immediately available capacity of our gasketsmeetings, which are round, oval, rectangular, with or without holes, with ribs for heat exchangers, level gauges, with inner stainless eyelet, etc.