Spiral wound gaskets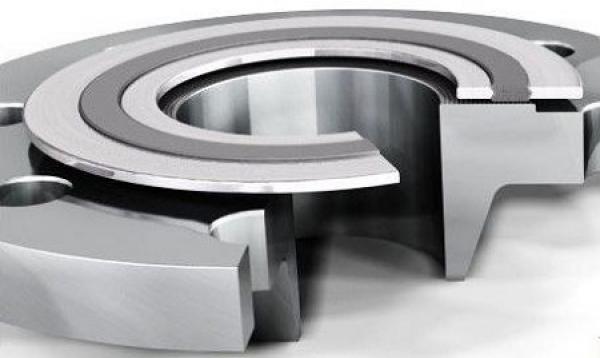 Coestan has access to major European manufacturers of spiral wound gaskets and can offer highly competitive prices for storage and local manufacturers for emergency solutions up to 24 hours. At our facilities also we have a good stock of the most common standard sizes for immediate delivery.
The spiral wound gaskets are made by winding corrugated metal strip and V-shaped laminate layers of soft, to a certain voltage and density. The resulting product is a gasket that ensures sealing under severe pressure and fluctuating temperature; both steam and oils, gases and liquids, including most chemicals.
The characteristics of these gaskets are:
Suitable to a wide range of pressures up to 250 bar fluids.
The outer ring serves to center the gasket in the flange face and thus prevent it is disassembled by a bad position. Note that the transport and handling of spiral wound gaskets requires extra care because it is a spring, enabling the seal.
Due to the combination of metallic and flexible fillers, the spiral wound gasket has a wide range of applications.
Thanks to the use of non-adhesive materials, the board is easily removable from flange and causes no damage on the face of it.
Depending on the application, the spiral wound gasket should be constructed without rings; with outer ring (most commonly used) or with inner and outer ring. The set of inner and outer ring is recommended for use in gaskets over 600 pounds, but especially to optimize the operational reliability of the sealing elements at very high temperatures and pressures.
Benefits of the outer centering ring:
optimal location between the bolts
Protection spiral wound element, which is the guaranteed sealing.
It acts as a compression limiter, avoiding overloads.
Prevents radial flow of soft element of the gasket.
Easy identification of the gasket. The size, pressure and materials of the gasket is marked on the outer ring.
Benefits of the inner retaining ring:
Prevents radial flow of soft element of the gasket.
Reduces flow turbulence and corrosion of the gasket.
It acts as a heat shield when the spiral wound gasket is subjected to high temperatures.
Under conditions of high pressure service, avoid over compression at high loads seat.
Improves load distribution on the entire gasket.
The material of the sealing element and the inner ring is usually the same as that of the flange, to prevent corrosion and problems of different degrees of expansion. The outer rings are usually present in carbon steel with anticorrosion treatment; although if corrosive attack is important, they can be obtained in the same material as the flange.
Metallic material
| Material | DIN | Temperatura min. | Temperatura max (ºC) |
| --- | --- | --- | --- |
| Carbon steel | 1.0038 | - 40 | 500 |
| SS 304 | 1.4301 | - 250 | 550 |
| SS 304L | 1.4306 | - 250 | 550 |
| SS 309 | 1.4828 | - 100 | 1000 |
| SS 316 | 1.4401 | - 100 | 550 |
| SS 316L | 1.4404 | - 100 | 550 |
| SS 316Ti | 1.4571 | - 100 | 550 |
| SS 321 | 1.4541 | - 250 | 550 |
| SS 347 | 1.4550 | - 250 | 550 |
| Monel 400 | 2.4360 | - 125 | 600 |
| Inconel 600 | 2.4816 | - 100 | 950 |
| Incoloy 800 | 1.4876 | - 100 | 850 |
| Incoloy 825 | 2.4858 | - 100 | 450 |
| Hastelloy B2 | 2.4617 | - 200 | 450 |
| Hastelloy C276 | 2.4819 | - 200 | 450 |
| Titanium grado 1 | 3.7025 | - 250 | 350 |
Filling material
In most cases the suitable material is graphite, with good response to aging, chemical attack and optimum levels of sealing. Only when we find applications where graphite is not chemically resistant or may cause risk of contamination, we will choose other fillers such as PTFE (Teflon), which has the temperature limit to 250 ° C as a disadvantage, or other materials fill on demand (ceramics, mica, etc.)